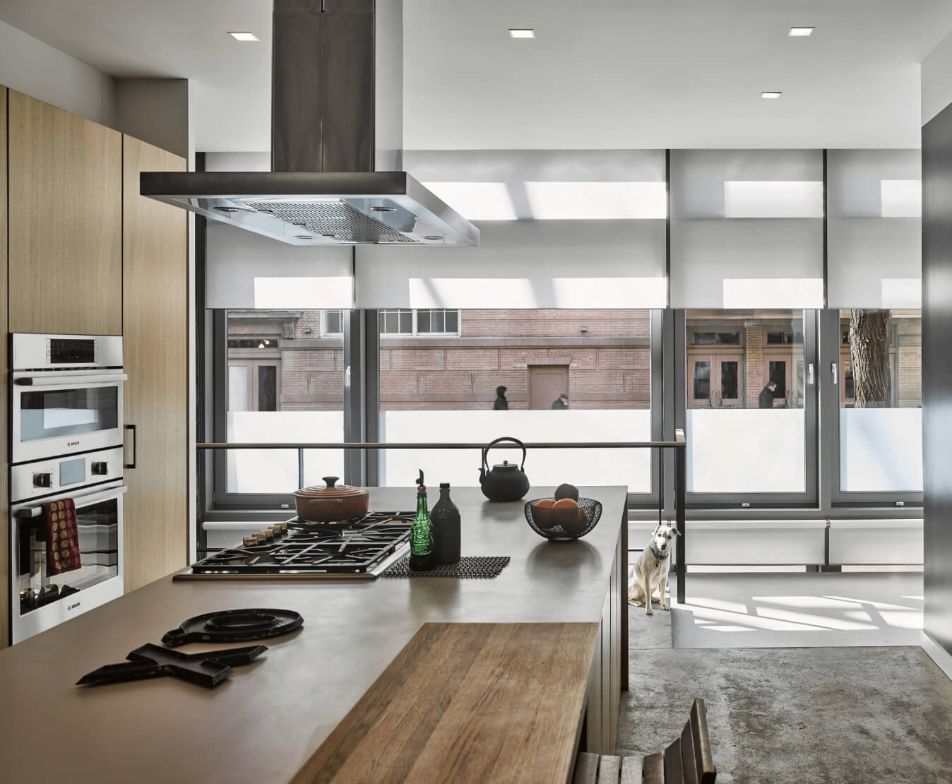 Set your automated shades on a schedule to let in the clear morning light, and raise your blinds at night for privacy.
Control the level of light and heat entering your home with the push of a button. Natural lighting is an integral part of your home's design. Take advantage of it with Lutron automated shades and our certified, experienced electricians.
We install customized shades, blinds and drapes integrated with Lutron's smart system. Lutron offers a variety of designs and colours for your automated shades, allowing you to customize the look to match your decor. Options include:
Roller shades
Traditional draperies
Roman shades
Honeycomb shades
Kirbé vertical drapery
Tensioned shades
Horizontal sheer blinds
"Daylight has a quality that we respond to emotionally. Colors read true, finishes reveal their texture, and an uplifting quality pervades any room bathed in daylight. As we become more conscious of our footprint on this planet, we realize that making the most of daylight in our homes simply makes sense."
-Lutron
Integrating Your Automated Shades
Your automated shades from Lutron integrate with existing smart home systems. They can even be controlled by voice integration with Google Assistant. When your automated shades are installed, you can control light and heat entering your home in many different convenient ways.
Integrating your shading system means:
They can open like an alarm clock every morning
You can adjust the level to prevent glare
Control all your home's blinds with one button
Provide UV protection for expensive furniture
Control from keypad or smartphone app
Voice control with Siri, Alexa, and Google Assistant
Lutron Automated Shades in a Modern Mountain Retreat
View one modern design featuring automated shades, and see the opportunities for your own home.