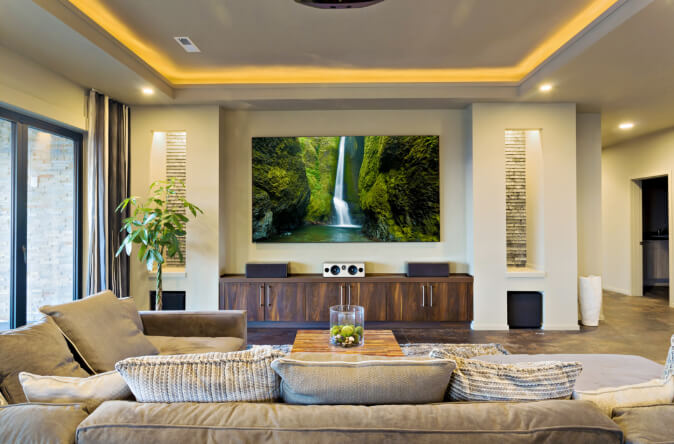 The Media Room or Home Theatre has become the new socialization space in modern homes.
An integrated system that ties in television, streaming services, sound systems, and gaming consoles brings life to your entertainment room.
We work with you to design your ultimate media room and install all your peripherals into one easy-to-use system.
Custom Home Theatres
Home theatres include much more than a big-screen TV. We can plan, design, and install a comfortable entertainment space that includes all your devices.
Our home theatre designs can incorporate:
Big-screen, curved, and/or OLED/QLED TVs

Smart/voice-activated lighting

2D and 3D game consoles

VR and AR game consoles

Smart TVs and app-based entertainment systems

Streaming service setup
We keep up with the latest technology to make sure your home theatre uses the most modern systems. Using new technology means your system won't quickly become outdated, and can be easily updated and maintained. Call us today
Custom Sound Systems
We design custom home sound systems for both new construction and renovations. Working with you, we design a responsive system with clear, high-quality sound for you and your guests. We can tailor systems for specific requirements, creating a theatre that's as great at playing the latest blockbuster as it is your classic vinyl collection.
Our electricians can integrate your music streaming services into your sound system and make recommendations on speakers and amps. For sound quality that exceeds your expectations, contact us to set up your free estimate.
Introducing Invisible Sound With Sonance Speakers
We're proud to partner with Sonance Sound to deliver ground-breaking audio solutions that have been expertly crafted to disappear into any space. Sonance Speakers Invisible Series create a perfectly seamless atmosphere within your home that combines discreet design with unparalleled sound. Sonance Speakers Garden Series offer evenly dispersed robust bass and crisp sound from its expandable 8.1 system that effortlessly blends into its surroundings. All Sonance Speakers are Smart Home friendly, with voice-activated Josh.ai integration options available. Sonance Speakers add a touch of magic to any area and are the ultimate addition to your cozy home theater or sophisticated entertainment space.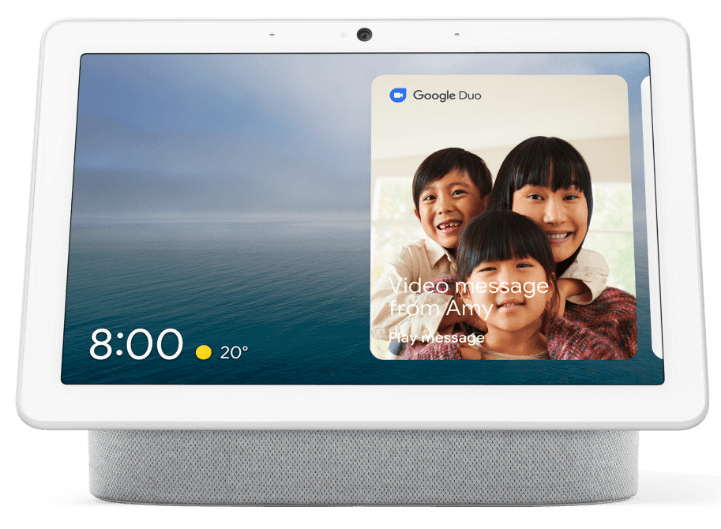 Looking for Smart Home installations?
Our Google Nest and Lutron Home certified technicians can help. Find out more about Smart Home installations.