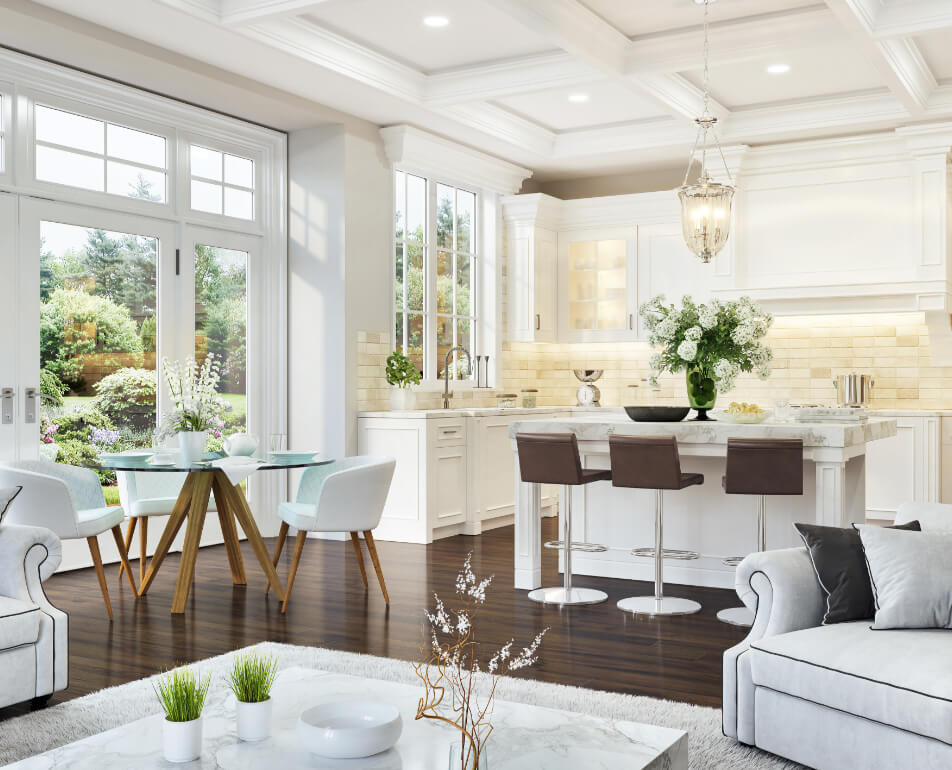 More and more, homeowners are realizing how important lighting is in a home.
The proper task lighting makes working from home easier, while ambient lighting brings a party together. The number and options of lighting solutions can make it difficult for a homeowner to plan an entire lighting scheme, let alone control it day to day.
With Lutron smart lighting, all those options become simple.
You can control your home's energy use while maintaining the perfect level of lighting through your integrated app or voice commands. Preset lighting scenes make it easy to enjoy life at the right level of illumination. Lutron lighting can save you money as it brightens your day.
Lutron smart lighting allows you to:
Dim lights to a desired level with one button
Preset lighting "scenes" for different situations
Activate lighting paths with a button push
Set fade duration for lights
Turn all home lights on or off at once
Set vacation timers for your lights
Once you see the possibilities in a smart lighting system, you'll wonder how you got along without one. Lutron technology gives you smart lighting control at your fingertips while saving money on your utilities.
Lutron Lighting Solutions
Lutron lighting solutions go beyond dimmer switches and overhead fixtures. The Lutron family of products offers many modern solutions for your home. Our Lutron Pro certified technicians know the proper way to install smart lighting, train you on your new system, and integrate the technology with your existing smart home system.
Lutron lighting solutions include:
Caséta smart lighting system
Designer dimmer switches
Lamp dimmer cords
LED recessed lighting
Timer switches
Fan controls
Occupancy/vacancy sensors
myRoom complete system
Daylight sensors
GRAFIK Eye QS system
Lutron Luxury Lighting
Learn more about the lighting options and smart technology to customize your dream home.